Welcome to the Cognition, Action, and Psychophysiology Lab (CAP Lab) at UConn Waterbury!

 
Our research focuses on the building blocks of early cognitive development.  Please explore our website to learn more about our exciting research program!
Recent News
3/29/23 We are looking for a full-time RA to join our team!  See the flyer and detailed job ad.  Application Deadline 4/30 with a Summer 2023 start date.
5/15/22 Congratulations to our honors student Karissa Lion on her recent graduation from UConn! We will miss you and wish you the best!
1/13/22 Congratulations to former graduate student Dr. Lauren Bryant on having her dissertation research study published in Child Development!
7/31/21 Thank you to the current and former C.A.P. Lab research assistants and graduate students for attending our lab catch-up! (picture below)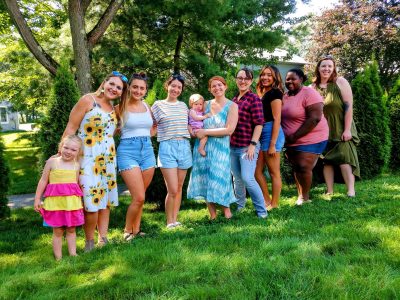 6/1/21 Congratulations to graduate student Kelsey Davinson on earning a Science of Learning and Art of Communication Fellowship! The traineeship is part of a National Science Foundation Research Traineeship grant awarded to an inter-disciplinary team at UConn.
5/4/21 Check out this Connecticut Mirror article "Parenting alone during COVID". CAP Lab Director, Dr. Cuevas, and others discuss challenges for single parents.
5/15/20 BIG Congratulations to Dr. Lauren Bryant on earning her PhD in developmental psychology! You have been a fundamental part of this lab, we are excited to continue working with you as a collaborator. We wish you the absolute best and know that you will have an amazing career!
5/7/20 Check out this Fatherly article "How to prevent a child from constantly interrupting your zoom call". CAP Lab Director, Dr. Cuevas, and others share some tips for kids and parents!