Welcome to the Cognition, Action, and Psychophysiology Lab (C.A.P. Lab) at UConn Waterbury! Our research focuses on brain-behavior relations, with an emphasis on brain development in infants and children. Please explore our website to learn more about our exciting research program!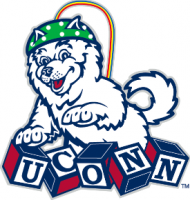 11/20/16 CAP Lab research assistant Dilsara Liyanage received the Social Sciences, Humanities, and Arts Research Experience (SHARE) Award (Liyanage) to support her undergraduate research project "Mu rhythm patterns in early childhood."
10/26/16 CAP Lab research assistant Sonia Limaye was awarded PCLB Psychological Sciences Undergraduate Research Grant to support her research project "Mu rhythm and social learning in infants" during this academic year.
10/14/16 Check out today's article in the Boston Globe about the how brain development is related to infantile amnesia. CAP Lab Director, Dr. Cuevas, talks about why we have a hard time remembering those early memories.
8/9/15 CAP Lab Director, Dr. Cuevas, received the Early Career Outstanding Paper Award from American Psychological Association (APA), Division 7 (Developmental).  To find out more watch video or read paper.
7/16/15 CAP Lab Director, Dr. Cuevas, was awarded the Kucharski Young Investigator Award from International Society for Developmental Psychobiology.
11/10/13 Read about our research in this recent Waterbury Republican American Newspaper article,"Baby's brain waves".
10/20/13 Listen to the "For the People" podcast (Radio Stations 99.1 WPLR, Star 99.9, & 95.9 the Fox) as Dr. Cuevas discusses the C.A.P. Lab's exciting, new research (segment starts 23 minutes before the end of the audio).